Tournaments and Winter League
Coach, Coach! Prepare your team for the season with us!
Football tournaments Training Camp Center
Kręczki (8 km from Warsaw)
The largest pitch in Poland under a modern balloon!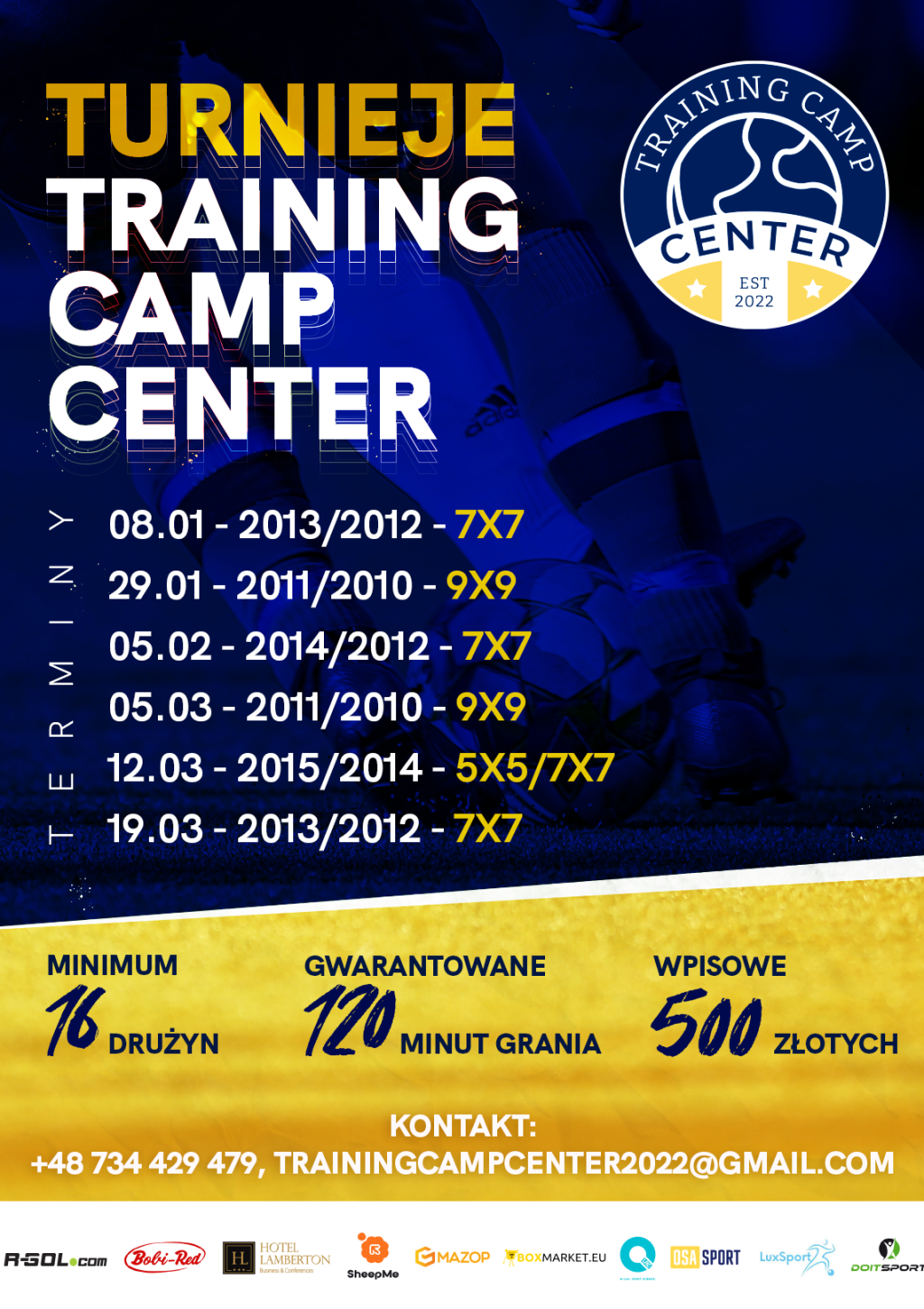 Find out more
Tournaments
Training Camp Center
8.01.2023
2013 Yearbook in the morning 2012 in the afternoon
6+1
minimum 16 teams
guaranteed 120 minutes of play
29.01.2023 r.
Vintage 2011 morning Class of 2010 in the afternoon
8+1
12 teams
guaranteed 120 minutes of games
Registration starts!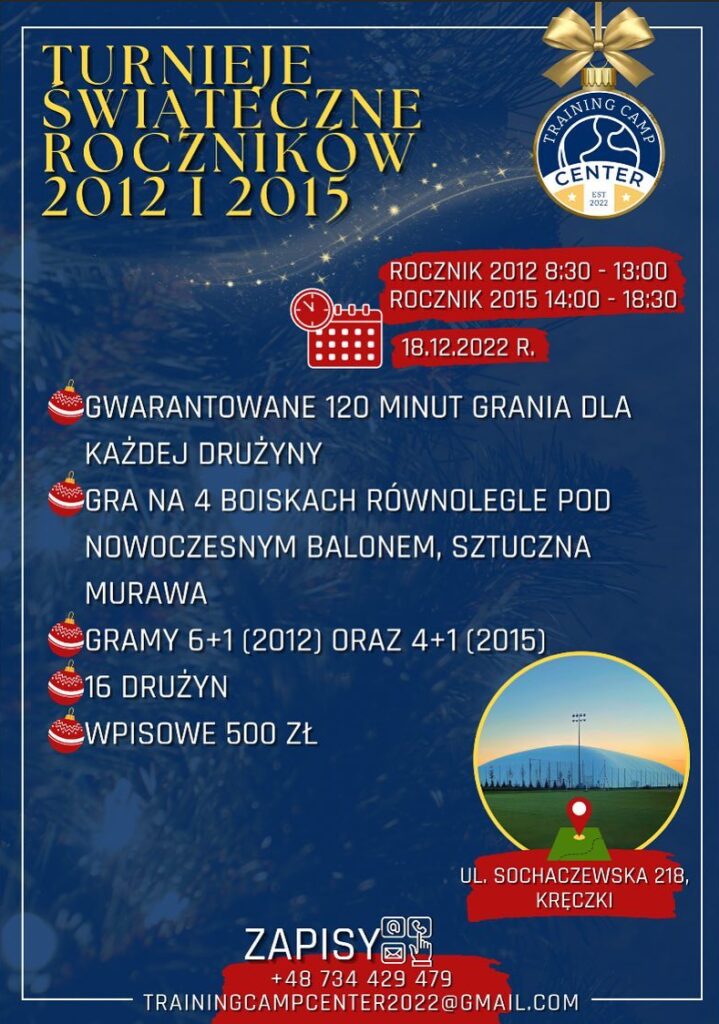 Find out more
Memories