for athletes, women, men, children and teenagers
Building muscle mass, fat burning
Rebuilding muscle after injury
Individual boxing and MMA trainings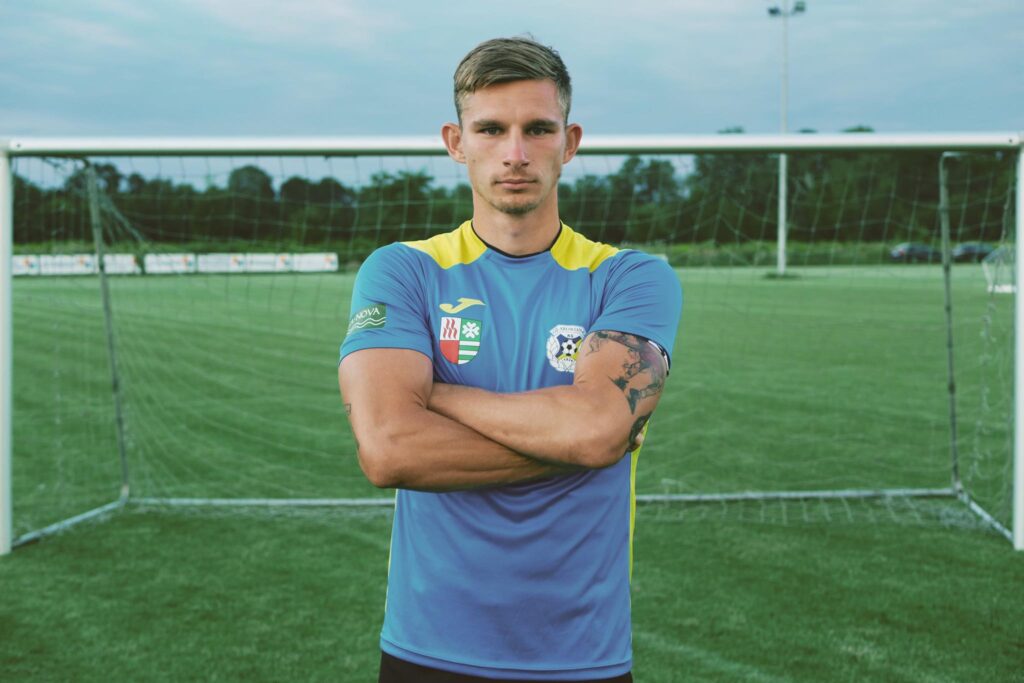 I am a motor preparation trainer at KS Ożarowianka Ożarów. I play football in the senior team of KS Ożarowianka, as well as in 6-person football. In addition, I train boxing and MMA.
Coaching work is my passion. I like to observe how the competences of my pupils develop and I am very happy with their successes. In order to best adapt the training measures to the individual needs of the participants of my trainings, I supplemented my own experience by completing a number of specialized courses. In my coaching work, I pay attention to the safety of playing sports. We start training with a warm-up to properly prepare the muscles for the effort, then we implement a personalized training plan, selected to the predispositions and needs of the mentee. We finish each workout with stretching exercises.
Form for years, not for summer!
Thanks to a properly composed training plan, practicing with me regularly you will build your form for years.
Train with me if you want:
develop a form,
rebuild muscles after injury,
shape your figure,
start the adventure with martial arts,
improve health and well-being.
I will encourage and motivate you to work! I will make sure that you train with your head and avoid injuries!
Welcome!!!
Erik Murawski +48 502 456 911
Building muscle mass requires regular exercise, because muscles must be stimulated to grow often enough. An important complement to a properly composed training to build muscle mass is the right dose of sleep to ensure muscle regeneration and proper diet. The lack of one of these elements causes the muscles to build more slowly, or their growth will stop.
In the training plan, I pay attention to comprehensiveness. I choose the types of exercises, load and number of repetitions in such a way as to obtain the best effect for the mentee.
I like working with free weights, because machines isolate muscles, and thanks to free weights, we additionally build joint stabilization. I recommend multi-joint exercises such as: squats, squeezing, deadlift, dips.
Building muscle tissue is recommended for athletes after injuries and injuries to safely return to fitness without the risk of renewing the injury. This training can also be a form of rehabilitation for people with paresis or muscle contractures.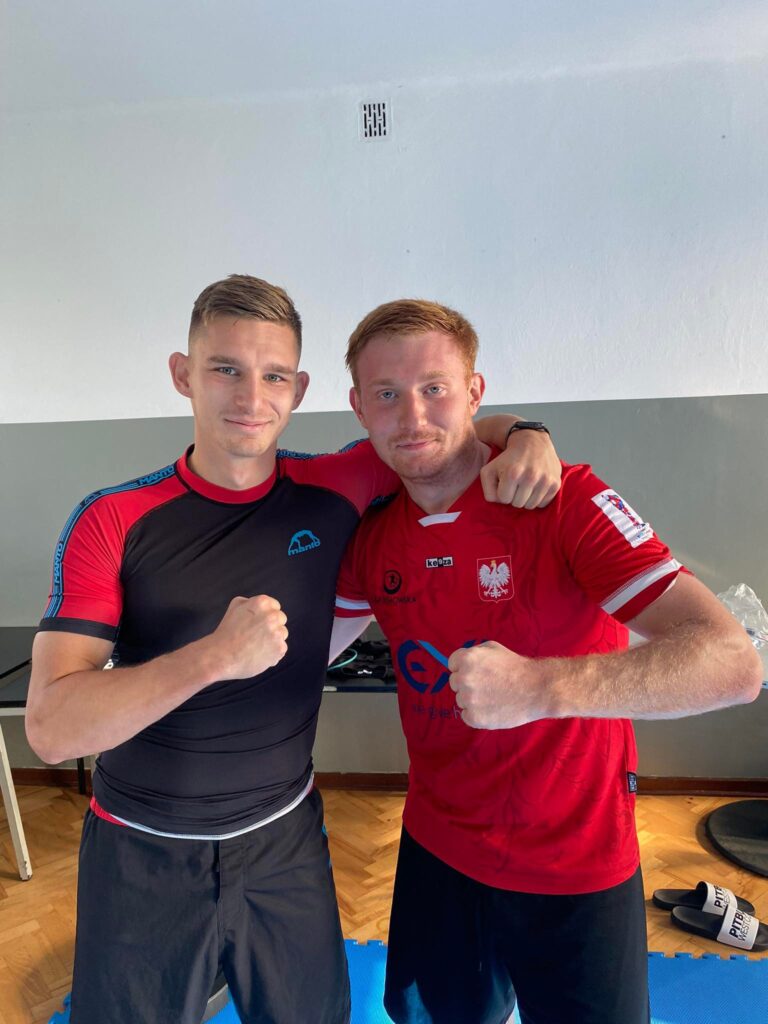 Individual boxing and MMA training
In learning the basics of boxing, I pay attention to proper footwork, controlling the distance to the opponent, turns and orientation in space to make the most of the surface of the ring. I teach the principles of movement: individual steps and their sequences and ways to maintain balance. During the classes, I practice body balance, dodges, blocks and stroke techniques with my pupils. It shows methods of confusing the opponent so that the blows are a surprise for him. I work on developing the speed and dexterity of the player.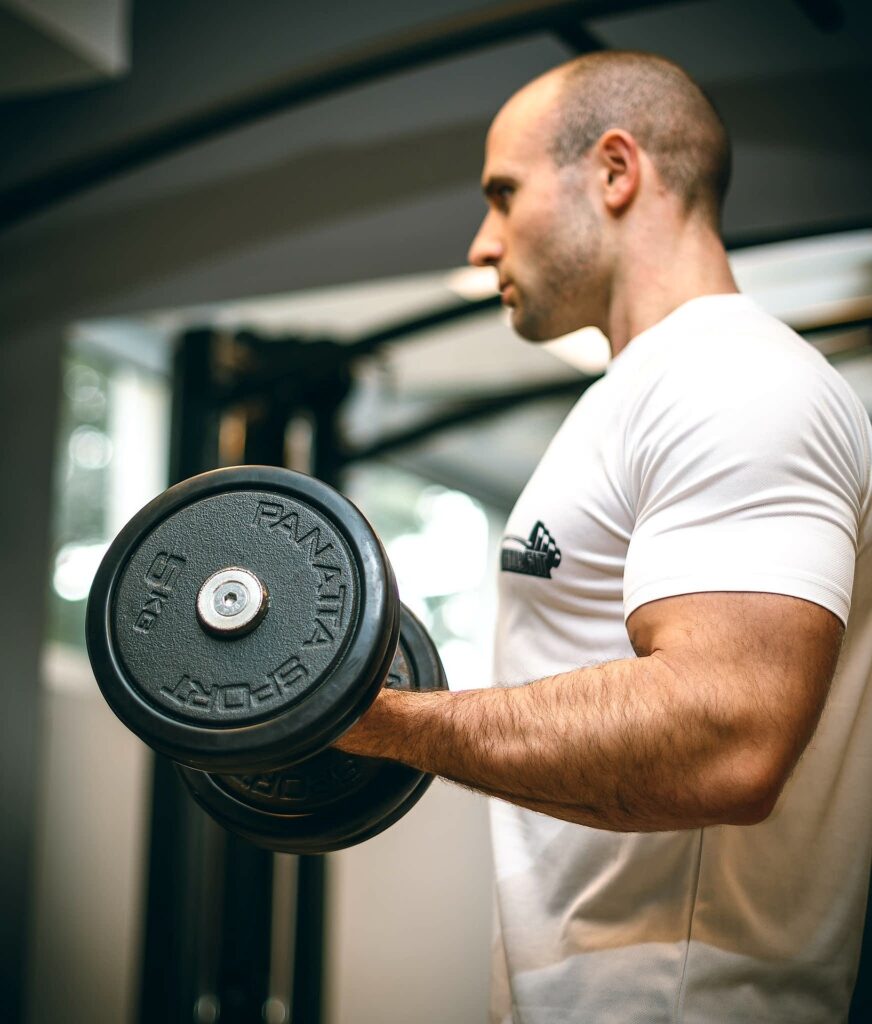 In order to burn body fat, in the developed training program I combine elements of strength training and cardio. I adjust the training time, loads and the number of repetitions to the efficiency and needs of the patient.
The most important thing in this training is regularity and perseverance. The fastest results can be achieved by combining 2 strength workouts and 3 cardio workouts a week for 40-60 minutes with warm-up and final stretching. Hardly anyone has so much time. The heart rate should be maintained at 60-70% of the maximum heart rate.
In strength training, I take care of the involvement of all muscle groups, I use work with my own weight or a small load and a large number of repetitions. Body fat is burned up to 24 hours after the end of training.
Strength training has an additional advantage – it stimulates the production of collagen, thanks to which the skin becomes smoother and more tense. This is very important in slimming people who, losing body fat, have a problem with an unhealthy appearance of the skin.
In weight loss, cardio workouts are necessary, in which the demand for energy that the body takes from adipose tissue increases. Thanks to cardio exercises, the exerciser loses body fat, strengthens the circulatory system and gains fitness. A very effective cardio workout is training the basics of boxing, but I might as well suggest other exercises